President: Douglas Baker, LICSW, RYT
Doug is a therapist in private practice in Cambridge, MA specializing in mindfulness-based therapy. He also leads clients in individual mindfulness-based multi-day therapeutic immersions. He leads an IMP mindfulness-based group for therapists, and has presented in numerous settings, including Lesley University, Smith College, Boston University, Harvard University, and other schools; organizational clients include the MGH/Partners group, the Boston Law Collaborative, the Boston Archdiocese and the MIT Sloan School, along with a variety of corporate clients. He had the good fortune to train at Cambridge Hospital in the psychiatry department from 1997 to 2007 while also attending residential yoga and meditation retreats. Doug completed the Kripalu Yoga teacher training and continues to teach and study in the Kripalu lineage. In 2017 he published Five-Minute Mindfulness: Walking. Doug joined the IMP board in 2018 and began serving as president in fall 2022.

Treasurer: Charles W. Styron, PsyD
Charles is a clinical psychologist in private practice in Watertown, Massachusetts, as well as a consulting psychologist for Caritas Norwood Hospital in Norwood and a Staff Member at Boston Health Care in Walpole. He splits his practice between individual psychotherapy for adults and neuropsychological assessments for adults and elderly patients. Dr. Styron has been a practitioner and teacher in the Shambhala and Tibetan Vajrayana Buddhist traditions for 42 years and is a contributing author to Mindfulness and Psychotherapy, Second Edition. He is also a former architect.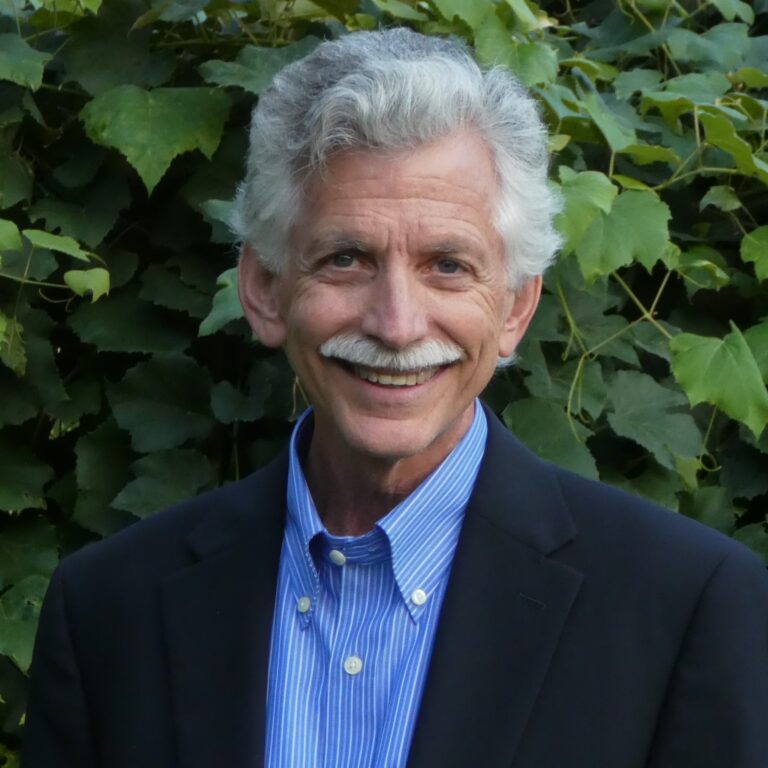 Secretary: Ronald D. Siegel, PsyD
Ron is an Assistant Clinical Professor of Psychology, part time, at Harvard Medical School, where he has taught for over 30 years. He teaches internationally about mindfulness and psychotherapy and mind/body treatment, has worked for many years in community mental health with inner city children and families, and maintains a private clinical practice in Lincoln, Massachusetts. Ron is coauthor of the self-treatment guide, Back Sense: A Revolutionary Approach to Halting the Cycle of Chronic Back Pain, which integrates Western and Eastern approaches for treating chronic back pain; coeditor of Mindfulness and Psychotherapy, Second Edition, author of The Mindfulness Solution: Everyday Practices for Everyday Problems, co-editor of Wisdom and Compassion in Psychotherapy, co-author of Sitting Together: Essential Skills for Mindfulness Based Psychotherapy, and professor for The Science of Mindfulness: A Research-Based Path to Well-Being produced by The Great Courses.
Website: www.Mindfulness-Solution.com

Inna Khazan, PhD, BCB (currently on sabbatical from the board)
Inna is a faculty member at Harvard Medical School and a clinical psychologist specializing in health psychology and performance excellence training using biofeedback and mindfulness-based approaches. She has had a personal practice in mindfulness and compassion meditation since 2002. Dr. Khazan is recognized as a pioneer in the area of mindfulness-based biofeedback. She teaches nationally and internationally, including at institutions such as the US Navy Special Warfare, US Army Special Forces and the Stuttgart Opera and Ballet Company. In addition to her role as president of the board of directors for IMP, Dr. Khazan serves on the board of directors for the Associate for Applied Psychophysiology and Biofeedback (AAPB), and Biofeedback Certification International Alliance (BCIA), where she is currently chair-elect. Dr. Khazan is the author of numerous journal articles and 2 books: Clinical Handbook of Biofeedback: A Step-by-Step Guide to Training and Practice with Mindfulness and Biofeedback and Mindfulness in Everday Life: practical solutions for improving your health and performance.
Website: www.Bostonhealthpsychology.com

Trudy A. Goodman, PhD, Guiding Teacher
Trudy is President and founder of InsightLA, a non-profit organization for secular mindfulness education and Vipassana meditation training . She teaches extensively in the field of meditation and psychotherapy at conferences and retreats nationwide. In 1995, she co-founded the very first Institute for Meditation and Psychotherapy in Cambridge, MA, where she lived and taught at the Cambridge Buddhist Association from 1991-98. Trudy has studied Buddhist meditation for 35 years, with Asian and Western teachers, and is also an affiliate teacher at Spirit Rock Meditation Center in Woodacre, California. She is a contributing author to Mindfulness and Psychotherapy (Guilford 2005) and Clinical Handbook of Mindfulness (Springer, 2008).

Susan T. Morgan, MSN, RN, CS
Susan is a psychotherapist who teaches mindfulness meditation to individuals and groups, and consults with psychotherapists interested in deepening their meditation practice and therapeutic presence. Susan has practiced Buddhist meditation for 25 years, primarily in the Theravada tradition, and recently completed a 4-year retreat with her partner Bill. She has co-led mindfulness retreats and workshops for psychotherapists with Bill for the past 15 years. Lovingkindness and mindfulness of the body are integral to her teaching. Susan is a contributing author to Mindfulness and Psychotherapy, Second Edition
Website: www.BillandSusan.org

Paul R. Fulton, EdD, Director of Certificate Program in Mindfulness & Psychotherapy
Paul is a clinical psychologist and founding member of IMP. He received his doctoral degree in Comparative Human Development from Harvard University and his clinical training through Harvard Medical School at Cambridge Hospital. He has served as clinical director of a large state psychiatric facility, directed an outpatient clinic for deinstitutionalized patients, program director for a private psychiatric hospital, and director of mental health for a large managed care organization. A 53 year student of the integration of Buddhism and psychology, Dr. Fulton teaches internationally about psychology and meditation for many years and is author of a number of book chapters, and is a co-editor of Mindfulness and Psychotherapy, Second Edition. Dr. Fulton is formerly a member of the board of directors of the Barre Center for Buddhist Studies, a consulting instructor for Harvard Pilgrim's Mind the Moment program, and maintains a private practice in Newton, Massachusetts. He is co-editor and co-author of Mindfulness and Psychotherapy, and author of numerous papers and book chapters. You can learn more about Paul on his website: www.PaulFulton.org
Sara W. Lazar, PhD
Sara is an Associate Researcher in the Psychiatry Department at Massachusetts General Hospital and an Assistant Professor in Psychology at Harvard Medical School. The focus of her research is to elucidate the neural mechanisms underlying the beneficial effects of yoga and meditation, both in clinical settings and in healthy individuals. She has been practicing yoga and mindfulness meditation since 1994. Her research has been covered by numerous news outlets including The New York Times, USA Today, CNN, and WebMD.
Website: https://scholar.harvard.edu/sara_lazar

Bill Morgan, PsyD
Bill is a clinical psychologist in private practice in Cambridge and Quincy MA. He is a founding board member of the Institute for Meditation and Psychotherapy, and has participated in 8 years of intensive retreats in the Theravada, Zen, and Tibetan schools of Buddhism during his forty years of meditation practice. He has led mindfulness retreats, workshops and courses for mental health professionals for the past 20 years. Bill is a contributing author to Mindfulness and Psychotherapy, Second Edition.
Website: www.BillandSusan.org

Andrew Olendzki, PhD
Andrew is a Buddhist scholar, teacher, and writer living in Amherst, MA. Trained at Lancaster University (UK), the University of Sri Lanka (Perediniya), and Harvard, he worked in leadership positions for 25 years in Barre, Massachusetts, first at the Insight Meditation Society and then at the Barre Center for Buddhist Studies. He has taught at various New England colleges (including Amherst, Brandeis, Hampshire, Harvard, Lesley, and Smith), and spent two years at the Mind & Life Institute working on their Mapping the Mind project. Andrew has contributed chapters to many books on Buddhist psychology, writes regularly for Tricycle: The Buddhist Review, and is the author of Unlimiting Mind: The radically experiential psychology of Buddhism (Wisdom, 2010). He is currently the senior scholar at the Integrated Dharma Institute, and a second book of his essays will be published by Wisdom in 2016.
Website: www.AndrewOlendzki.org

Dave Shannon, LICSW
Dave is a psychotherapist in private practice in Boston, MA.  He specializes in LGBTQ health and in working with individuals and groups healing from trauma and abuse, sexual addiction and homo/bi/transphobia.  He practices a blend of Mindfulness, Sensorimotor and Relational-Cultural therapies.  Over the last 20 years, Dave has consulted with various health care and rape crisis centers and provided training and education to law enforcement, court personnel and health care workers in how to provide sensitive and culturally competent care.  Dave also provides clinical supervision and consultation to mental health trainees and clinicians, and he is a member of the IMP Board of Directors.

Christopher Willard, PsyD
Christopher is a psychologist and educational consultant based in Boston specializing in mindfulness. He has been practicing mindfulness for nearly 20 years, and leads mindfulness workshops internationally. He currently serves on the board of directors at the Institute for Meditation and Psychotherapy, and the Mindfulness in Education Network. His thoughts on mental health have been featured in The New York Times, cnn.com, and he blogs at mindful.org. Dr. Willard is the author of Child's Mind (2010), Growing Up Mindful (2016), and three other books, with three more on the way. He teaches at Harvard Medical School. When not working, he enjoys time with family, travel, cooking, eating, reading, writing, hiking and any combination of these he can manage.
Website: DrChristopherWillard.com

Laura M Warren, MD
Laura is a board certified psychiatrist and Part-Time Instructor at Harvard Medical School. She works as an outpatient psychiatrist and is involved in teaching mindfulness at Cambridge Health Alliance (CHA), and is on the leadership team of CHA's Center for Mindfulness and Compassion (CMC). She completed IMP's Meditation and Psychotherapy Certificate program in 2009, and has pursued training in MBCT, MBSR, and MTPC (Mindfulness Training for Primary Care). She worked for five years as a psychiatric consultant in the primary care setting at CHA, and has been involved in teaching mindfulness to primary care patients, as well as teaching doctors-in-training about mindfulness. Her other professional interests include acupuncture, the mind-body relationship, and holistic approaches to mental health care.