Mindfulness and Compassion Lecture Series
Offered through collaboration by the Institute for Meditation and Psychotherapy, Center for Mindfulness and Compassion of Cambridge Health Alliance, and David S. Rosenthal Center for Wellness and Health Promotion, Harvard University Health Services
First Monday Evenings, *6:30 PM – 8:30 PM*
September 2019 through June 2020
CHA Central Street Care Center, 26 Central St, 2nd floor, Somerville, MA 02143
(Visit www.chacmc.org for detailed driving directions)
Pre-registration encouraged!
Online live-streaming through Facebook available (no account necessary)
2 Continuing Education credits each lecture. Scroll down for detailed information.
Program Description
IMP's Lecture Series is returning for its 15th year! This is our second year with co-sponsoring by Cambridge Health Alliance Center for Mindfulness and Compassion and the Center for Wellness, Harvard University.
This monthly continuing education (CE) program is for psychotherapists, health professionals, and other members of the community interested in clinical applications of meditation or mindfulness. Each lecture will address theoretical and clinical issues at the interface of these rich healing traditions, with topics ranging from self-care to trauma to work in schools.
These community evenings offer an opportunity to gather with colleagues in an informal setting to explore the intersection between mindfulness, compassion, and clinical practice. The presenters are notable leaders and speakers in the field who bring with them a wide variety of research and clinical experience.
Each presentation will be followed by Q&A and discussion, moderated by Christopher Willard, PsyD, or Meghan Searl, PhD.
2 CE's are offered each evening to psychologists, licensed mental health counselors, social workers, marriage and family therapists, and nurses. Please see details at the end of this notice.
Fees: Suggested donation for general attendance is $15.
Continuing Education credits are available for a fee of $30.
Please purchase your tickets with this distinction in mind.
These lectures are suitable for all levels of healthcare professionals and any level of meditation experience. Everyone is invited to attend.
Please register in advance by clicking on the Registration link located at the top and end of each lecture description. Sorry, no refunds for missed sessions.
Videos of the sessions will be posted on our Facebook page and on this page after each event.
---
Continuing Education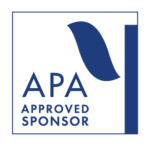 Psychologists: The Institute for Meditation and Psychotherapy is approved by the American Psychological Association to sponsor continuing education for psychologists. The Institute for Meditation and Psychotherapy maintains responsibility for the program and its content. This course offers 2 hours of credit per session.

Licensed Mental Health Counselors: The Institute for Meditation and Psychotherapy has been approved by NBCC as an Approved Continuing Education Provider, ACEP No. 6048. Programs that do not quality for NBCC credit are clearly identified. The Institute for Meditation and Psychotherapy is solely responsible for all aspects of the program. This program is approved for 2 clock hours. It is also applicable for MaMHCA/MMCEP hours for re-licensure, in accordance with 161 CMR.
Social Workers: This program has been approved for 2 Social Work Continuing Education hours for re-licensure, in accordance with 258 CMR. Collaborative of NASW and the Boston College and Simmons Schools of Social Work Authroization Number 072168.
Nurses: This program carries 2 contact hours and meets the specifications of the Massachusetts Board of Registration in Nursing (244 CMR 5.00).
This program varies in length from 2-3 hours. In order to offer consistent CE credit hours across the series, we offer 2 CE per event.
Upcoming Lectures 2019-2020
MBSR offered in both English and Spanish.
---
Recordings of Past Events
Sep 11, 2017
Mindfulness, Compassion and Community     WATCH THE VIDEO: part 1     part 2
Zev Schuman-Olivier, MD
As mindfulness becomes mainstream, many people seek out meditation to help solve personal problems, to enhance cognitive performance, or to optimize themselves through self-improvement, making it essential to remember that wise practice is dedicated not just to ourselves but for the well-being of all. Modern innovations in group learning through mindfulness-based programs can accelerate participants' recognition of common humanity, by illuminating patterns of mental conditioning that are widespread cause of human suffering. In this increasingly networked world with remote wired relationships, our hearts still yearn for the deep warmth of present moment connection and the healing that can come from compassionate contact from ourselves and those close to us. Dr. Schuman-Olivier will share data about the emergence of mindfulness centers and the potential they have for catalyzing community this kind of warm connection through mindfulness and compassion. He will describe a model for integrating mindfulness and compassion into a healthcare system as a means of cultivating diverse, inclusive, and warm community.
At the end of this event, participants will be able to:
describe the benefits of integrating mindfulness and compassion within their practice and teaching.
describe the emergence of mindfulness centers and how they can catalyze community connection.
demonstrate innovative, conceptual and experiential methods for being warm and fully present with their experience of the world.
Zev Schuman-Olivier, MD is the Executive Director and Research Director of the CHA Center for Mindfulness and Compassion, Medical Director for Addiction Services at CHA, Instructor of Psychiatry at Harvard Medical School, Faculty Member and Investigator at the Center for Technology and Behavioral Health at Dartmouth, and an addictions psychiatrist at CHA. As a board-certified addiction psychiatrist, he has been involved with research and clinical care of patients with addiction and mental illness. Prior to his psychiatric residency, he helped coordinate and implement the first federally-funded, randomized controlled trial of a mindfulness-oriented intervention for addictive disorders. Dr. Schuman-Olivier has presented locally, regionally and nationally on mindfulness for addictions treatment, and has trained residents and peers on the topic. He is currently the principal investigator for the MINDFUL-PC project, which aims to integrate mindfulness into the patient-centered medical home.
---
Oct 2, 2017
Psychotherapists and Our Self-evolutionary Path to Sustainable Well-being     WATCH THE VIDEO:    part 1    part 2
Matthew Hersh, PhD
location: Harvard  see address above
What do you do when you are diagnosed with a rare disease that bluntly threatens your life? This was the harsh reality for clinical psychologist, Matt Hersh nearly a decade ago, and it called into question every aspect of how he thought he was supposed to live and work. But hard-fought lessons are often soon forgotten, and the self-care that was thrust upon him during his illness and recovery became a new mindful path to living.
This talk is about how we, as mental health practitioners, are a unique group of workers who sit with profound suffering, the same suffering that one psychologist endured. But how do we actually take care of ourselves along the way? How do we purposefully tend to ourselves in the same meaningful and optimistic ways we approach our clients? Matt proposes that we must begin by valuing ourselves as non-negotiable priorities and evolve toward integrated and embodied self-caring beings. It is along this self-evolutionary path that we can learn how to be truly self-compassionate, and self-forgiving helpers for deep sustainability of vitality and well-being.
At the end of this event, participants will be able to:
identify 3 values regarding your professional self-care and prevention of occupational hazards.
describe at least 2 mindset shifts that can help facilitate integration of self-care into your professional and personal life.
identify 3 self-care practices that could be seamlessly integrated into your workday.
Matt is a clinical psychologist with a private practice in Arlington and specializes in anxiety disorder treatment using an integrative approach of mindfulness, CBT, and Energy Psychology. Matt also serves as a consultant teacher to Harvard University's Koru Mindfulness program for emerging adults. Wanting to serve his fellow hard-working therapists, Matt founded The Thriving Therapist, an online home for mental health practitioners to cultivate awareness and skill for self-care, wellness, and burnout prevention. Finally, Matt recently co-founded VitalMind, a personal growth and wellness company specializing in mindful parenting, personal mindfulness training, and vitality-boosting life skills.
---
November 6, 2017
Equanimity: An Essential Practice for Turbulent Times     WATCH THE VIDEO:     part 1     part 2
Susan M Pollak MTS, Ed.D.
Location: CMC see address above
Equanimity is a skill that is taught in meditation centers and is a key component in Eastern psychology and philosophy. However, it is virtually absent from the literature in western psychology. As mindfulness and compassion enter the mainstream, this is changing. Equanimity allows us to keep our balance and sanity in difficult times and enables us to be with whatever is happening. This talk will feature experiential practice as well as theory and recent research. Ways to integrate it in clinical work will also be addressed.
At the end of this event, participants will be able to:
explain the key components of equanimity
discuss why it has been a key practice in Eastern philosophy
understand how to bring it into our lives and clinical practice
Susan M Pollak is the president of IMP. She is also a co-founder of the Center for Mindfulness and Compassion, Cambridge Health Alliance, Harvard Medical School, where she has taught for over 20 years. She is the author of numerous books, most recently Sitting Together: Essential Skills for Mindfulness-Based Psychotherapy, with Thomas Pedulla and Ronald Siegel. She teaches nationally and internationally on the integration of mindfulness and compassion in psychotherapy. Dr. Pollak has a private practice in Cambridge.
---
December 4, 2017
Compassion Meditation: How It Changes The Brain and Improves Stress Resilience    WATCH THE VIDEO: Part 1  Part 2  Part 3  Part 4 (Please note some audio issues in Part 1; the audio is better subsequently.)
Gaelle Desbordes, PhD
location: Harvard see address above
What is compassion? Can we become better at it? Emerging scientific research suggests that compassion is a skill which can be trained through contemplative practices such as compassion meditation. This presentation will provide an overview of the current state of compassion research, including recent studies suggesting that compassion training may yield to changes in the brain and to improved stress resilience. Challenges associated with measuring compassion will also be discussed.
At the end of this event, participants will be able to:
explain how compassion is investigated in the laboratory
describe compassion meditation training
discuss recent scientific findings on compassion meditation
Gaëlle Desbordes, Ph.D. is on the research faculty at the Massachusetts General Hospital (MGH)-Harvard-MIT Martinos Center for Biomedical Imaging. There she investigates different types of meditation practices (e.g. mindful attention, compassion) from a neuroscientific perspective. Her main ongoing study is a clinical trial of Mindfulness-Based Cognitive Therapy (MBCT) for major depression. As a member of the Mindfulness Research Collaborative, she is also part of a research program to study the impact of mindfulness training on self-regulation and adherence to medical regimen. Her work with David DeSteno and Paul Condon to investigate how meditation training increases compassion was published in the journal Psychological Science and has been featured in the New York Times and on WBUR.
---
January 8, 2018
Children – The Key to the Mindfulness Multiplier Effect     WATCH THE VIDEO:    click here to watch
Rose Pavlov, Founder & CEO Ivy Child International, co-presenter Chris Willard, PsyD
location: CMC see address above
Rose founded Ivy Child International, a Massachusetts-based non profit, devoted to universal mindfulness education, prioritizing the multicultural needs of children and communities. Ivy Child's culturally-tailored programs are designed to serve diverse educational systems and communities, with a special focus on urban populations. At the heart of Ivy Child's mission is the belief that when you provide any individual access to learn and practice mindfulness, it not only enhances their direct well-being, it also ripples out to benefit all of those in their outer world (peers, neighbors, family, larger community). This is Ivy Child International's Mindfulness Multiplier Effect ™ This presentation will focus on the systemic integration of building mindfulness across campuses and communities allowing children to lead as ambassadors to social change.
At the end of this event, participants will be able to:
1. Practice simple mindfulness tools and strategies for self-care and wellness.
2. Utilize practical techniques and strategies to share mindfulness with children and youth.
3. Explain the need to customize culturally-based mindfulness practices for urban communities.
Rose Pavlov is the Founder & CEO of Ivy Child International, a non-profit that develops and facilitates mindfulness based health education programs for children and communities across the globe. As a child specialist and educator, her research interests range from applied positive psychology and mindfulness based learning with children/youth to international issues such as overcoming devastation and trauma, as well as urban challenges. Her professional experiences have led her to partnerships with UNICEF and World Vision. The Worcester Business Journal honored Rose as one of the "40 Under 40 Rising Stars" in Central Massachusetts. The Worcester Business Journal honored Rose as one of the "40 Under 40 Rising Stars" in Central Massachusetts in 2010, 2011 "Young Leaders pioneering global social change," "Top 12 People Making a Difference in Central Massachusetts" in 2012 and named "Women Leading In Central Massachusetts" in 2013/2014 and most recently a featured TEDx speaker on "Unlocking Children's Potential Through Mindfulness" in 2014.
Ivy Child International is a Massachusetts-based 501(c) (3) nonprofit devoted to universal mindfulness education, prioritizing the multicultural needs of children and communities. We bring culturally-tailored programs to diverse educational systems and communities, with a special focus on urban populations. Our vision is to develop mindful leaders who engage and impact social change, creating a culture of peace. Our mission is to provide universal mindfulness education to children and communities, prioritizing urban populations and their multicultural needs.
---
February 5, 2018
The Power of Mindfulness in a School Setting (The Value of a Community-Wide School Mindfulness Program)
WATCH THE VIDEO:   Part 1    Part 2     Part 3
Doug Worthen, co-presenter Meghan Searl, PhD
location: Harvard see address above
8 years ago the Middlesex School began integrating mindfulness into their school community by hiring a part-time mindfulness teacher. After a few years this position grew into a full-time position that is dedicated to sharing mindfulness with students, teachers, parents, staff, and alumni. Learn how this model has impacted the Middlesex community and why other schools may want to hire similar positions.
At the end of this event, participants will be able to:
Describe different models of mindfulness education within independent and public schools
Describe the mindfulness education model implemented at the Middlesex School.
Describe approaches to teaching mindfulness to different audiences within a larger school community, including students, athletes, faculty, staff, and parents.
Doug Worthen is the Director of Mindfulness Programs at the Middlesex School in Concord, Massachusetts. Since 2010 he has been supporting and educating the Middlesex School community (students, faculty, staff, parents, and alums) in mindfulness. Doug began practicing mindfulness meditation in 1999 as a member of the UVA national championship lacrosse team and has been a dedicated practitioner ever since. Living through two bouts of lymphoma, including a bone marrow transplant in 2007, Doug has experienced firsthand the healing power of mindfulness. Doug has attended several 1-3 month-long mindfulness retreats, is a faculty member of the iBme Teacher Training, and is dedicated to supporting other schools in creating full-time mindfulness faculty positions.
---
March 5, 2018
Kindness and the Atheist Case for Karma    WATCH THE VIDEO:     Part 1     Part 2
Christopher Willard, PsyD
location: CMC see address above
There's an old joke that karma does not mean that cutting someone off in traffic means you won't find a good parking spot. But what if it does? In this talk, expanded from Chris's recent TEDx talk, we will explore more deeply the neuroscience, social science and even genetic science behind mindful and compassionate action. If "Karma" is a spiritual concept about of cause and effect, we will examine the ways that compassionate actions can "go viral" and ripple outwards through social contagion effects. We will also consider how compassion action can change us inwardly through neuroplasticity and influence future generations via epigenetics. Finally, we will discuss new social psychology research on "downstream and upstream reciprocity," which may have implications for how we perceive and feel about the world around us, and how our actions can ripple back to us, in what is essentially a statistical model of "what goes around comes around." Looking more closely at how our behavior impacts ourselves, and the world, and how the world impacts us, we may well discover how you drive actually does affect whether you get that coveted parking spot.
At the end of this event, participants will be able to:
Explain the social psychology of behavioral contagion and upstream reciprocity
Describe about current research in the science of compassion and generosity
Explain how epigenetics may play a role in behavior and mental health
Dr. Christopher Willard (PsyD) is a psychologist and educational consultant. He has been practicing meditation for nearly 20 years, and leading workshops internationally on the topic of mindfulness, education, and psychotherapy. He currently serves on the board of directors at the Institute for Meditation and Psychotherapy, and is the president of the Mindfulness in Education Network. He is the author of Child's Mind (2010), Growing Up Mindful (2016), Raising Resilience (2017), and various other books. He teaches at Harvard Medical School.
---
April 2, 2018
Trauma Center – Trauma Sensitive Yoga (TC-TSY)   WATCH THE VIDEO:   Part 1   Part 2
David Schouela and Emily Lapolice, co-presenter Meghan Searl, PhD
location: Harvard see address above
Trauma Center – Trauma Sensitive Yoga (TC-TSY) is an adjunctive treatment for complex trauma that focuses on giving clients an opportunity to practice noticing body sensation (interoception) in the context of a safe relationship based on an invitational approach to yoga forms with no physical assists. TC-TSY was recently listed in SAMHSA's National Registry of Evidence-based Programs and Practices (NREPP). This workshop will be delivered in a lecture format with some optional chair based yoga, followed by time for Q&A.
At the end of this event, participants will be able to:
describe the theoretical underpinnings of Trauma Center – Trauma Sensitive Yoga (TC-TSY)
explain how TC-TSY differs from other forms of yoga
describe how TC-TSY has been successfully applied in various treatment settings.
David Schouela, RYT-500, is a Kripalu Yoga teacher whose current primary focus is teaching yoga to teens and adults with complex trauma and chronic treatment resistant PTSD. David is on the teaching faculty for the trauma sensitive yoga certificate program offered through the Trauma Center at JRI in Brookline, MA. He is also a co-founder and board member of True North Insight Meditation Center in Quebec, Canada. David provides training on yoga and meditation as scientifically supported healing modalities for stress-related conditions and as means of liberating body, mind and heart. More information can be found at http://www.rightmindyoga.com
Emily Lapolice is a Licensed Independent Clinical Social Worker (LICSW), certified yoga instructor, and Trauma Center Trauma Sensitive Yoga Facilitator (TCTSY-F) working in private practice in Arlington, MA. Emily is a trauma therapist who specializes in work with adult trauma survivors, as well as anxiety, depression, general stress management, and has a special interest in perinatal mental health. Along with working in private practice, Emily is a supervisor in the TCTSY certification program at the Trauma Center at JRI in Brookline, MA, where she is also a yoga teacher for the women's TCTSY classes. Emily integrates yoga and mindfulness into her therapeutic work with clients. More information can be found at www.iwtherapies.com.
Register here for Trauma Center – Trauma Sensitive Yoga (TC-TSY)