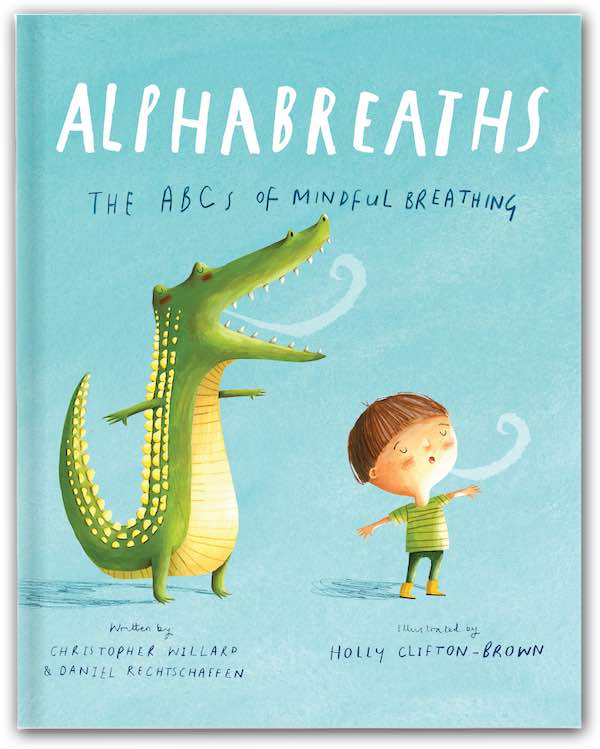 New book from Chris Willard:
Co-authored with Daniel Rechtshaffen and illustrated beautifully by Holly Clifton Brown, with each letter of the alphabet corresponding to a kid friendly breathing practice. A-Alligator Breath, B-Butterfly Breath, C-Chocolate Breath, and so forth. In Alphabreaths, children will learn their ABCs and the basics of mindfulness through playful breathing exercises. Breaths like Mountain Breath and Redwood Breath will connect them with nature, while breaths like Heart Breath and Wish Breath will help them remember to fill their heart with gratitude and send good wishes to others. Simple, playful, and with delightful illustrations, Alphabreaths is the perfect introduction to mindfulness and breath awareness.
If you visit www.alphabreaths.com you can learn more and sign up for bonus content! Please also share with us on twitter, instagram or facebook, any videos or pictures of yourself or kids practicing!